Are you looking for a Keto friendly, low carb meal idea that you can serve to the whole family? You never want to be making one dinner for yourself and another for the kids, so finding something the whole family can enjoy while on a Keto diet is key. Luckily, with this recipe for Keto Crack Chicken in the Crock Pot, you can make one meal that the entire family will love. Even better, this meal requires almost no work thanks to the slow cooker.
KETO CRACK CHICKEN IN THE CROCK POT
Add chicken broth to the slow cooker and stir in a Hidden Valley Ranch seasoning packet. Then add defrosted chicken breasts to the crock pot.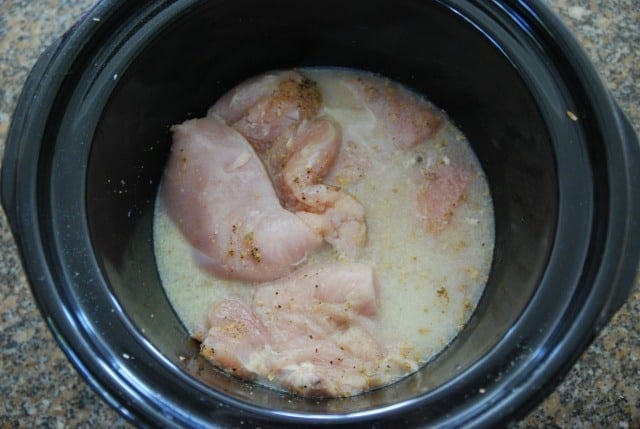 Cover and cook for 4 hours on high or 8 hours on low.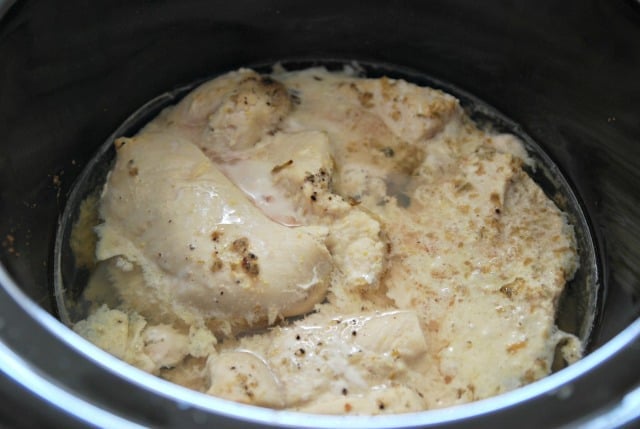 After the cook time has ended, shred the chicken with two forks or use these shredding claws. These are so much easier on the hands and make the shredding job a lot quicker.
When you shred the chicken, it will absorb any leftover liquid.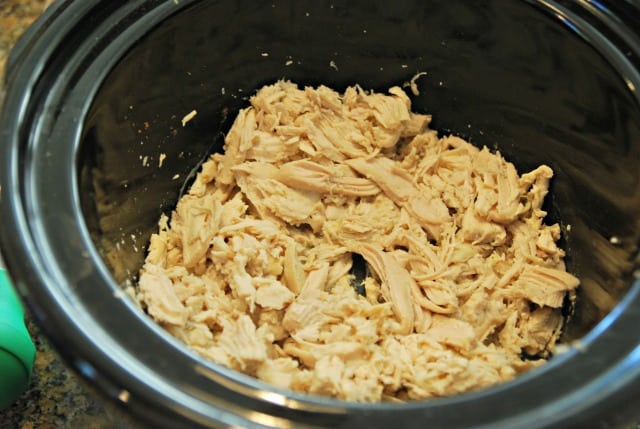 Add in the chunks of cut up Philadelphia Cream Cheese, bacon and shredded cheddar cheese. Stir all of the ingredients together.